Cub or Autumn Hunting
Guests may hunt by permission of the Masters for free.
Formal Season
Adults

: $100 for weekends and special hunts; $75 for week day hunts

Juniors

: Free any time (once a year fee of $150 is charged to cover MFHA insurance)
---
Guests are welcome.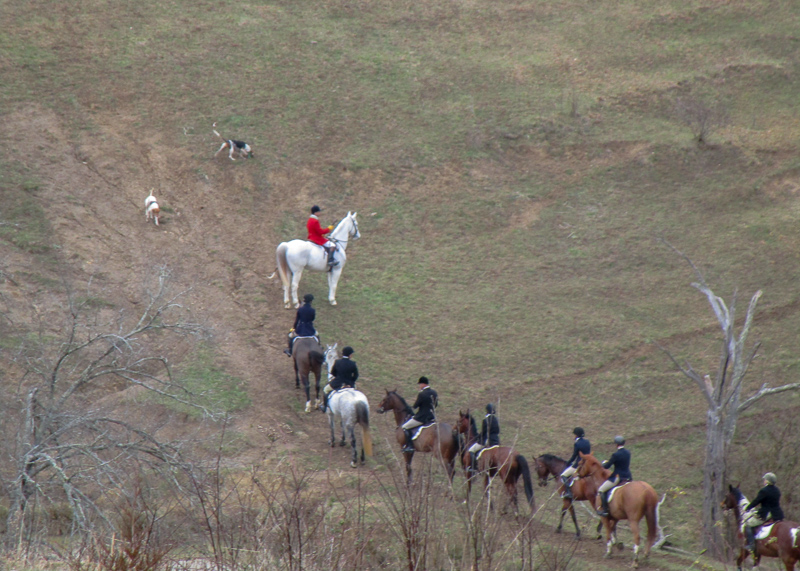 Subscribers wishing to bring a guest must first contact a Master or the Hunt Secretary for an invitation.
Guests must:
Be introduced to the Master of Foxhounds and the appropriate Field Master.
Register with the Hunt Secretary.
Sign proper release forms, show proof of negative Coggins, have a current TN hunting license and pay fees prior to hunting.
Must ride with host in the hunt field unless invited by a Master to do otherwise.
It is a subscriber's responsibility when bringing a guest to ride with that guest, advise him or her of their duties and assist him or her as needed.
Proof of negative Coggins MUST be registered with the Hunt Secretary prior to any participation for each horse. Please present a copy for our records.